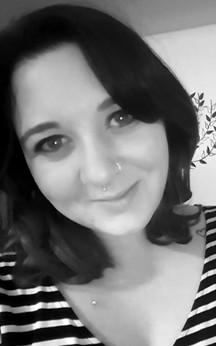 Hello!

My name is Heather, and I am the full package communicator. I have 12 years experience in marketing/public affairs, and I am graphic designer and printmaker. My time in LA has prepared me to succeed as a designer, and my eight years active duty in the Marine Corps exposed me to all the challenges and joys of the verbal/written communication field, including media relations, social media, writing for public release, and web content creation.
Graphic design as a field is so broad, and there are many opportunities for me to play and create, but also to communicate. What I appreciate most is the combination of the digital and the handcrafted, and finding ways to create something surprising through traditional printmaking techniques, such as etching and silkscreen.
I appreciate the Bauhaus manifesto and sensibilities, and so ensure that craft is incorporated as an element in my work. I believe in the experimentation process, and rejoice in unexpected results and happy accidents. I strongly believe hard work and persistence delivers the desired outcome in all things, and I thrive on a good challenge.
I am an avid reader, dog lover, dubstep listener, and coffee drinker. I change my hair color more than I change my car's oil, and I always laugh at my own jokes. I love being outdoors and near the ocean. There in nothing better to me than a steamy cup o' joe, a bit of mist, and watching the sun rise over the water.
Heather is from Dallas, Texas, and currently lives in Long Beach, CA.
BFA in Communication Arts, Otis College of Art and Design, Los Angeles, CA

Contact: heathera.golden@gmail.com
Find me on LinkedIn at https://www.linkedin.com/in/heathergolden1